Romerike International School
Neskollen
Sustainable education today for tomorrow
Want to meet us on the open days?
Romerike Summer Camp
August 2021
Ms Rachael Axon
Physical Education and Health Teacher
This is the perfect opportunity for you to tear your son/daughter away from their phone, tablet, and/or gaming device and have them engage in a variety of physical activities that will increase their physical competence, health-related fitness, self-responsibility and hopefully enjoyment of physical activity, whilst simultaneously introducing them to their new classmates for the upcoming school year.
AUG 2ND – 6TH, 2021
    Time: 09.00-15.00
    Age: Grades 3-6
    Maximum Capacity: 30
    Cost: 2500 NOK per child
Romerike International School
Calendar
Primary Programme
The Primary Years welcomes students from Grade 1-6.
The PY allows for a Transdisciplinary approach to learning, which refers to learning that is not confined by traditional subjects, but conveys learning that has relevance between, across and beyond subjects.
Middle Programme
The Middle Years, designed for learners between 11 and 16 years of age, offers a comprehensive and balanced curriculum that encourages students to make solid connections between their learning experiences and the real world.
The purpose of the MY is to develop students' understanding of themselves as individuals at the same time as they define their role as responsible members of a global community.
The opportunity to educate your children is a precious privilege that brings with it a huge responsibility.
At Romerike International School we take this responsibility seriously, we endeavor to see each child as an individual with emerging personalities and vast potential. Our role is to encourage and teach these students so that they are best placed to uncover and release this potential.
Entrepreneurs
Our students will be self starters and self finishers
Sustainability
RIS recognises its role supporting our place in a sustainable world
Outdoor
We will take every advantge to teach and learn outside, developing our skills and awarness of our natural enviroment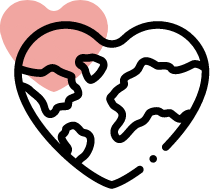 Service
We all have a role to play in making our global and local community a better abd more peacefull place
Romerike International School will open your eyes to a truly global world of opportunity.
RIS will give our students the chance to engage and to lead in a sustainable world. We will have over 200 students from all over the globe, offering a progressive, research-based curriculum for Grade 1 to Grade 10. Recognising that everyone is unique and by defining individualised learning pathways, we support RIS students in our ever evolving world.